You must allow cookies and JavaScript for a proper shopping experience.
Sort:
Showing 21-22 of 22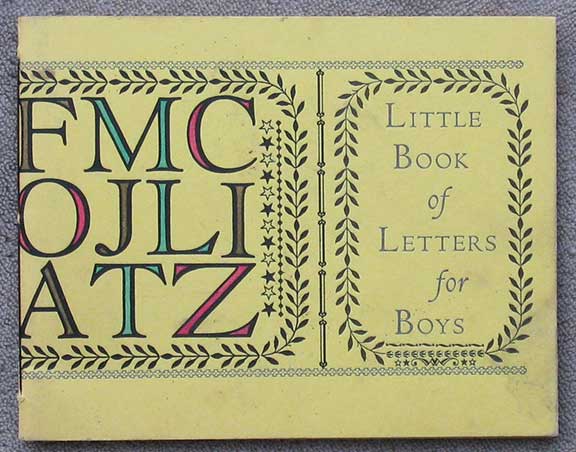 Price: $50.00
Publisher: [Santa Barbara?]: Water Table Press, 1971.
Seller ID: 55525
---
Oblong decorative yellow wrappers, sewn. Printed in red & black, the front wrapper lettered in grown, green, and red. Some dust soiling of wrappers, but fine. Limited to 50 copies. "for Little Christopher". This is a nice little ABC, "Printed in an edition of fifty copies by g.e. albers at the Water Table Press on the occasion of Christopher's second birthday. April 12, 1971".
View More...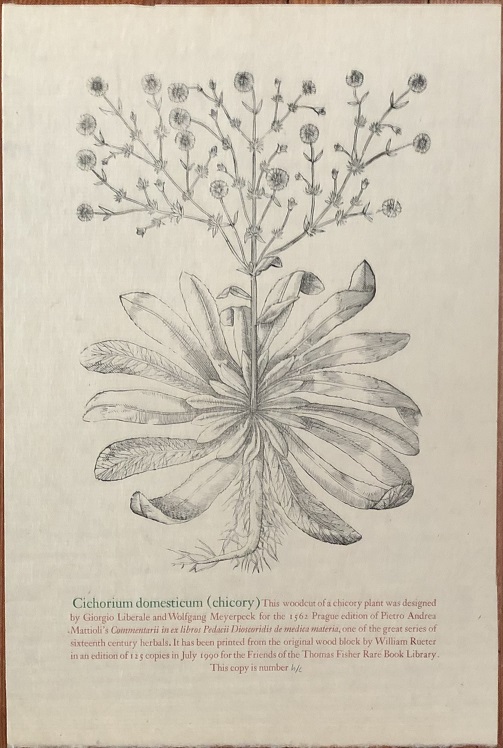 Price: $150.00
Publisher: Toronto: Wiliam Rueter / Thomas Fisher Rare Book Library, 1990.
Seller ID: 56835
---
A pictorial broadside, text in green & black, measuring 21.5cm x 32cm. Fine condition. "Printed from the original wood block by William Rueter in an edition of 125 copies in July 1990 for the Friends of the Thomas Fisher Rare Book Library." This copy not numbered, marked h/c.
View More...